Members of the MSCOPFF association are proud to be part of the states honor guard which is operated and funded by the MSFA
The Montana State Firemans Association (MSFA) is extremely proud of their honor guard and continue to serve the state fire association members and beyond as requested. The group has a number of MSCOPFF active members that are honored to serve as members of the MSFA honor guard as they represent the state brotherhood in a well trained professional manner. The MSFA honor guard is available upon request statewide and beyond, please contact Brother Joe Kitowski (MSFA V.P. and member of Bozeman L613) or your regional representive, or through the MSFA executive officers or pension boards for more information. Thank you.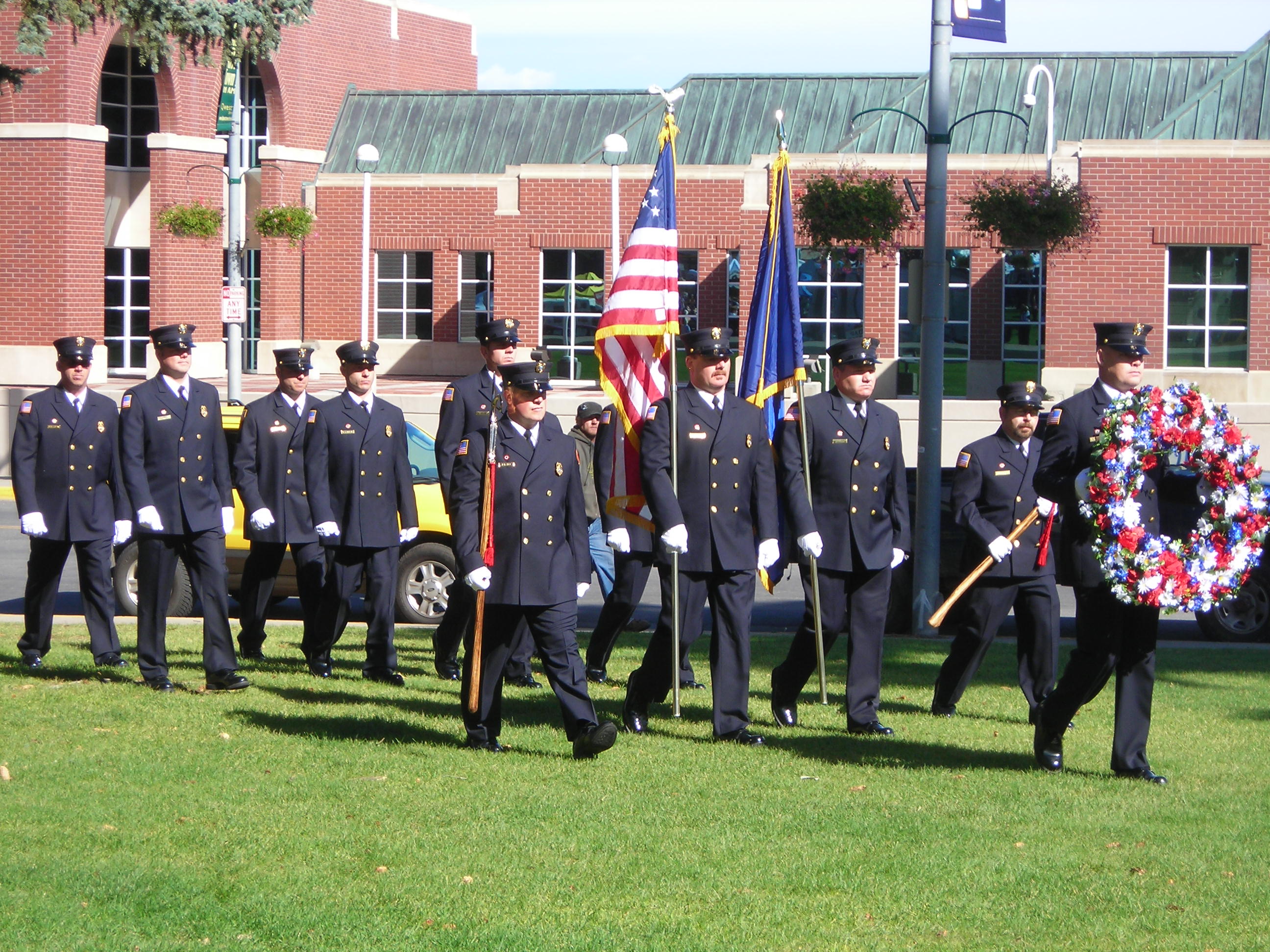 Members of the MSFA honor guard presenting the colors for the 9/11 ceremony in Helena, MT its an honor to have our members as part of the MSFA honor gaurd.
Page Last Updated: Jan 08, 2021 (15:18:34)