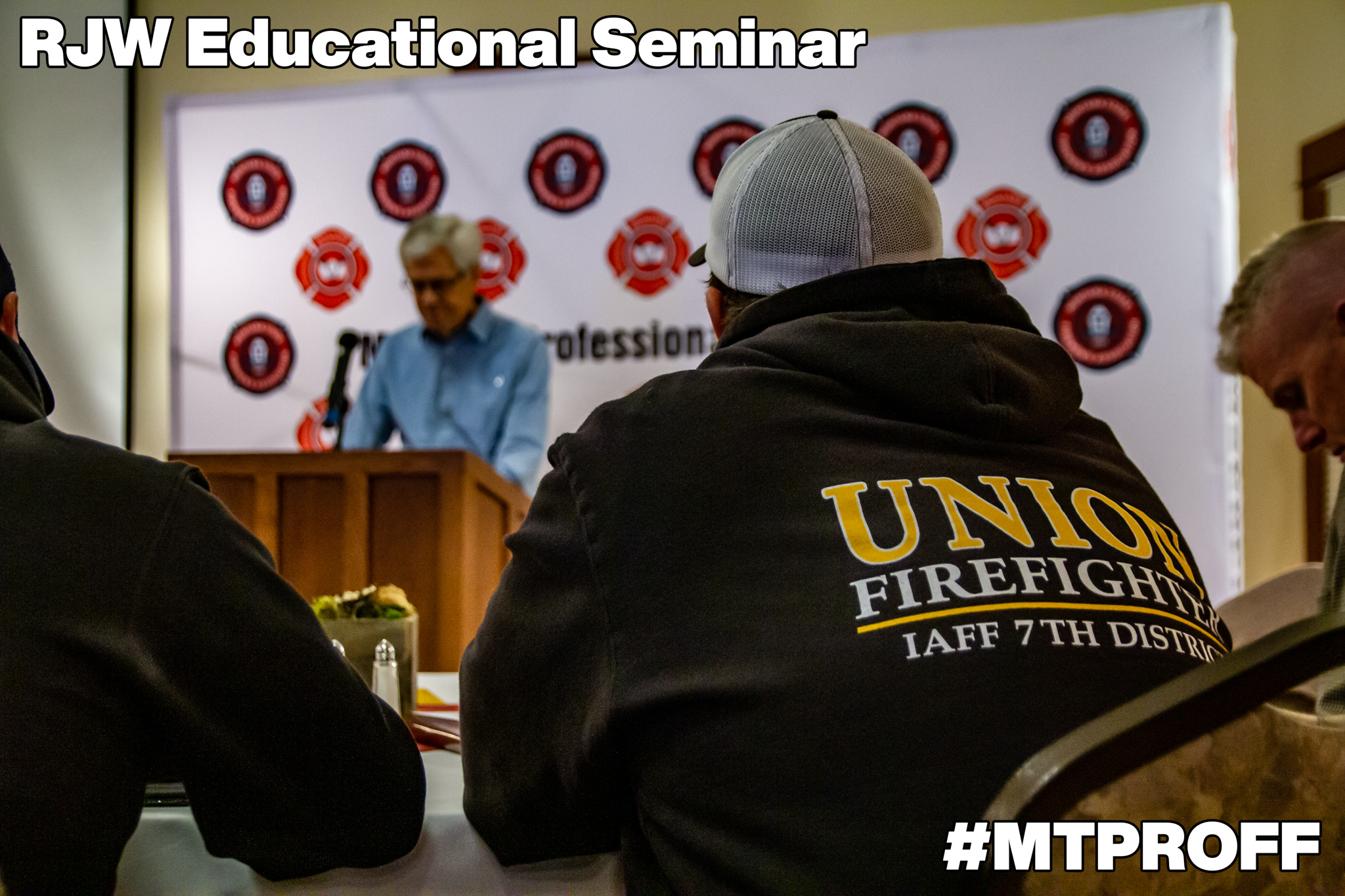 Attendees at the 2020 Ricky J Walsh Educational Seminar day 1 were treated to multiple candidates stump speeches for governor, attorney general stump speeches, increasing member participation, pension and Firefighters Unified Retirement System training, and multiple other speakers.
I have included the power point from Brother Paul Steueve about increasing member participation, his home local's strategic plan, and the general member participation survey. All documents can be downloaded and used by your local to help increase your participation.
Amanda Frickle discussed what it takes to do communtiy organizing so we can affect change in our elected leaders and get leaders elected that are firefighter friendly. Below is the slide show from Amanda Frickle about community organizing.
Community Organizing Slideshow
Additionally, Members were shown the MERP plan. The Medical Expense Reimbursment Plan presentation was presented by 7th District DSFR Curtis Smith out of the Professionl Firefighters of Idaho. Below is brother Smith's power point from DiMartino Associates that explains the MERP. If you would like more info on the MERP, contact your MSCOPFF DVP.
Attendees got information on the FURS from MPERA Training Specialist Natalie Peeterse. Natalie works with our retirement system and can be reached to help member learn about the FURS, learn about retirement planning with FURS, get you help on purchasing years of service, and even help calculate your retirement benifit. Members considering retirement should contact MPERA or Natalie to make sure they know how everything works.
Natalie Peeterse - MPERA - 406-444-3154 - natalie.peeterse@mt.gov